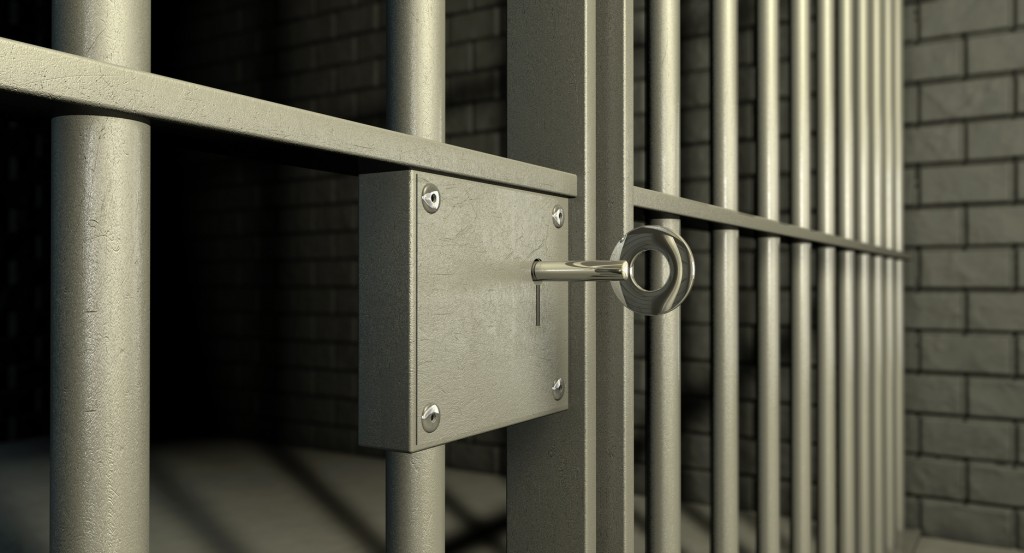 Perhaps you are a young African American man who is trying to avoid or overcome a felony record. Hopefully, this article will help you.
Too Many Black Men With The Felony Label
Young white and Asian males are racking up degrees while many black men are racking up a felony record. This sad fact leads many white and Asian males to the American dream while it imprisons, impoverishes, and imperils many black men. It also causes me great consternation. The situation is so dire that even conservative Senator Rand Paul lamented the fact that one in three black men have been convicted of felonies.
Again, it bears repeating:  one-third of all African-American males born in 2001 have a felony record and are likely to be imprisoned.   Pause and let that soak in. It is a sobering figure, but not enough to motivate the nation to take massive action. As a nation, we ignore this number at our risk because without assistance, these young men will likely become a menace and cost to all of us.
Ask people with a felony record and they will tell you that society is not forgiving of felons. The government takes from them many fundamental constitutional rights including the right to vote and own a firearm. Additionally, they face severe legal discrimination in employment, housing, financial aid, and many more forms of discrimination. According to Paul Street of the Black Agenda Report, a felony record is the new N-Word. Professor Michelle Alexander, in her critically acclaimed book, The New Jim Crow described the situation in these terms:
Rather than rely on race, we use our criminal justice system to label people of color "criminals" and then engage in all the practices we supposedly left behind. Today it is perfectly legal to discriminate against criminals in nearly all the ways that it was once legal to discriminate against African Americans. Once you're labeled a felon, the old forms of discrimination—employment discrimination, housing discrimination, denial of the right to vote, denial of educational opportunity, denial of food stamps and other public benefits, and exclusion from jury service—are suddenly legal. As a criminal, you have scarcely more rights, and arguably less respect, than a black man living in Alabama at the height of Jim Crow.
Notwithstanding Professor Alexander's dire assessment, it is far too easy for African American men to pick up a felony record. Racial profiling contributes significantly to this ease. Legislatures contribute by not amending or repealing unjust laws.  Black illegitimacy and illiteracy contribute.  Overzealous and unsympathetic prosecutors contribute. For example, many black men pick up the felony label from simple nonviolent drug charges. Others pick it up from minor traffic offenses that went awry. As justice seekers, prosecutors should weed out these nonviolent felony charges and save the public the needless expense of supporting more nonviolent felons.
Avoiding A Felony Record
A goal of this blog is to encourage you strongly to avoid picking up a felony record at all costs. Here are several immediate actions you can take to avoid becoming a felon.
First, become a Jesus follower. There is no greater single step you can take to avoid picking up a felony record than becoming a Jesus follower. The new birth, which is the first step of becoming a Jesus follower, will change your heart. And with a new heart, your desire to please God by being a good, law-abiding citizen will intensify. Your new heart will likely keep you from ever picking up a felony record.
Second, develop strong Biblical character and values. The Bible refers to this process as discipleship. You can accomplish discipleship by renewing your mind, keeping your body in check and joining a Bible-teaching local church.  Discipleship helps you conduct yourself in a godly manner.
Third, focus on education. There are many studies that discuss the school-to-prison pipeline. These studies reveal a correlation between academic failure and incarceration. This correlation partly explains why many people who pick up a felony record are high school dropouts. With lots of idle time, negative influences, and bleak job prospects, you are doomed to pick up the felony label if you lose focus on education. Remember, slavery taught us that education is freedom. Follow my example and get a General Equivalency Diploma (G.E.D.) if you dropped out of high school.
Fourth, keep steady employment. There is also a correlation between unemployment and crime. Your chances of picking up a felony record skyrockets if you remain unemployed for an extended period. In fact, it is distressing as a criminal defense attorney to represent young black men who pick up a felony record because they refuse to work and commit needless property and violent crimes. Please excuse my crassness, but working at McDonalds is far better than washing other men's dirty drawers in the prison Laundromat.  Hence, if you are an unemployed young black man, find a job—any job—right away.
Fifth, avoid bad company. Surround yourself with people who will be positive influences in your life. Lose the losers and idiots. It is an age-old truth that bad company corrupts good character. 1 Corinthians 15:33. In other words, felons run with other felons. Hence, avoiding a felony record may be as simple as changing your associations. Kweisi Mfumbe, says, "Not only did I run with all the worst people, I became the leader." He attributed his felony record in part to the company he kept. Fortunately, he overcame his felony record, which is a great segue into the next section of this blog.
Overcoming A Felony Record
Another goal of this blog is to help people overcome their felony record. So, if you have a felony record already your life does not end because of it. You can still be a successful person. God is imminently bigger than your felony record, and He loves promoting the very people the world has written off. He has helped many successful people overcome a felony record. One such person is Judge Greg Mathis. He is a judge and celebrity despite his felony record.  Below are several suggestions that can help you and others with a felony record follow Judge Mathis' example:
First, do not pick up another felony. Society may be willing to give you a second chance but probably not multiple chances. Show the society, and most important yourself, that you have matured and become wiser by not repeating the same foolish mistakes. For reasons I explained above, avoiding a felony—or a repeat felony—is much easier when you are a disciplined Jesus follower.
Second, grow your faith. There is a great Bible verse that says "For whatever is born of God is victorious over the world; and this is the victory that conquers the world, even our faith." 1 John 5:4. This encouraging verse essentially says your faith will empower you to overcome every challenge satan, and the world throw your way. The Apostle Paul repeated this principle when he admonished Christians to fight the good fight of faith and to walk and live by faith. Like John, Paul knew faith supersedes challenges such as having a felony record.
Third, start a business. Entrepreneurship is an excellent means of overcoming a felony record. In fact, successful entrepreneurs lead the list of wealthiest people.  Of course, entrepreneurship is no easy task but it can be done, and there are many examples of felons who became successful entrepreneurs. Usually, I do not hold Jay-Z, Fifty and Don King up as positive examples but you cannot argue with their success. They overcame their felony records through dogged entrepreneurship and savvy business moves.
Fourth, answer truthfully on job applications. Having a felony record is challenging enough but getting caught fibbing on a job application is a definite no-no. Commit to being honest on every job application, and if you are given a chance to explain your situation, do so. Use your faith to get jobs, not dishonesty. Trust God, tell the truth about your felony record and let the chips fall where they may. God will reward and honor your faith and honesty.
Lastly, resist discouragement. If you fall into the discouragement trap, satan will use it to tempt you to commit criminal behavior. You will find yourself thinking, "If no one is going to give me a second chance, I will start selling drugs again." That is a setup for failure. Resist such discouraging thoughts and believe God to give you victory in due season. Remember Paul's assuring words in Galatians 6:9, and let us not be weary in well doing: for in due season we shall reap, if we faint not.
In conclusion, going through life as African American men is hard enough. Doing it with a felony record seem insurmountable. Thank God, however, it is not insurmountable if you take seriously what you just read. Your faith, wiser choices and new friends will keep you on the beaten path and help you avoid or overcome a felony record.